And if you guessed Apple, you might see how their interests are divesting. Apple eyes move into original video programming, report says:
According to Variety, Apple has been in talks with Hollywood executives over the past few weeks to gauge interest in potential partnerships over "entertainment content," though it is unclear if the company's ambitions lie in television or long-form programming. The overtures come directly from a group tasked by SVP of Internet Software and Services Eddy Cue, who also runs point on other important content-related revenue makers like iTunes.

[…]

One source claims Cupertino is planning to engage in headhunting operations to glean talent from top content providers including Netflix, a leader in the market that has enjoyed wide praise with its expanding original programming lineup. The process is rumored to go into action over the coming months and, if successful, could lead to a service debut sometime next year.
If you're trying to make sense of such a move, consider this chart: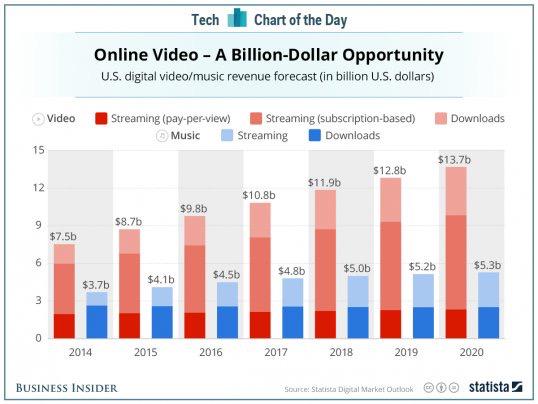 We are simultaneously in a production and consumption age.